SAP CLOUD INFRASTRUCTURE HOSTING AND SUPPORT
Atlanta Industries runs
SAP ERP in AWS Cloud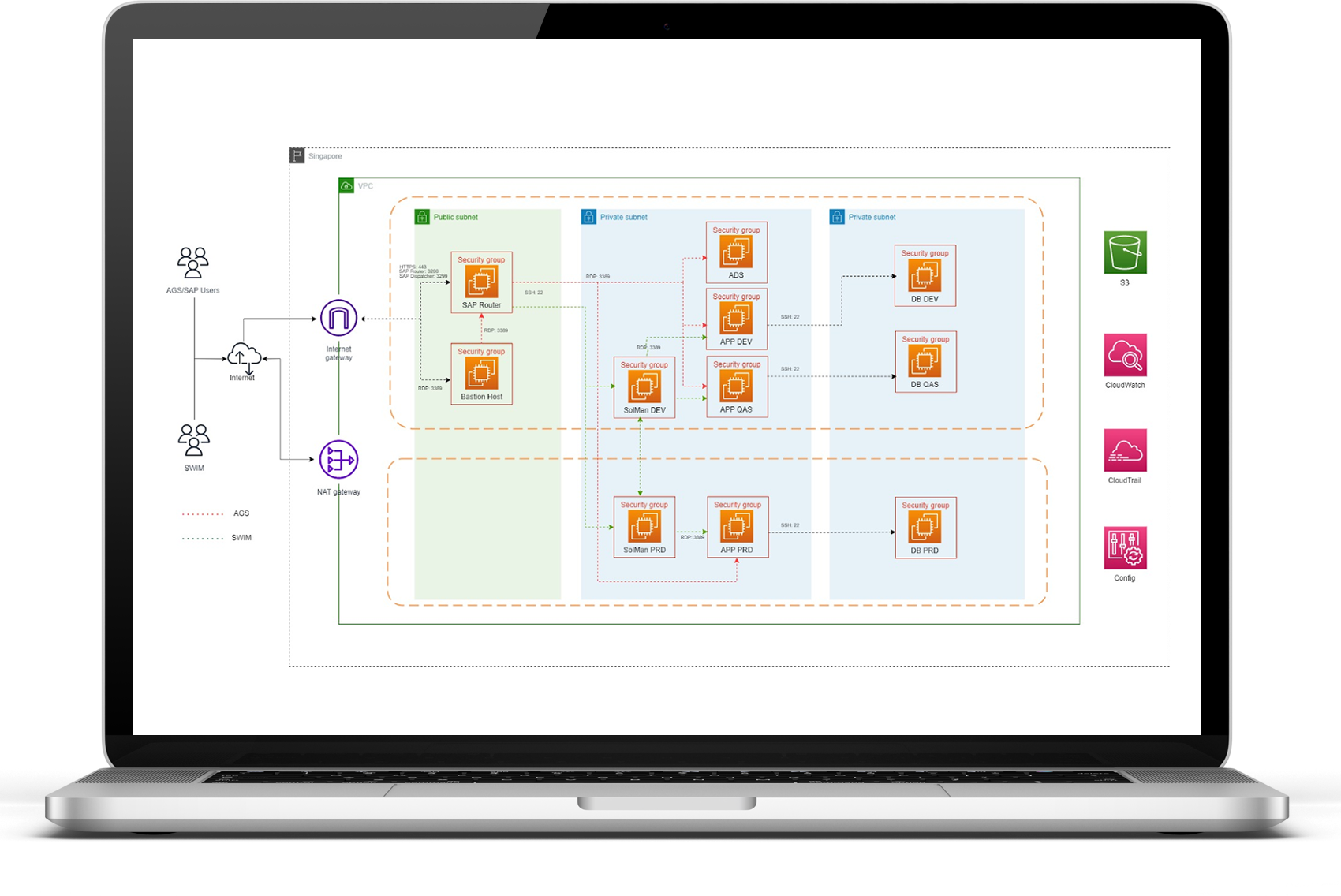 SAP CLOUD INFRASTRUCTURE HOSTING AND SUPPORT
Atlanta Industries runs SAP ERP in AWS Cloud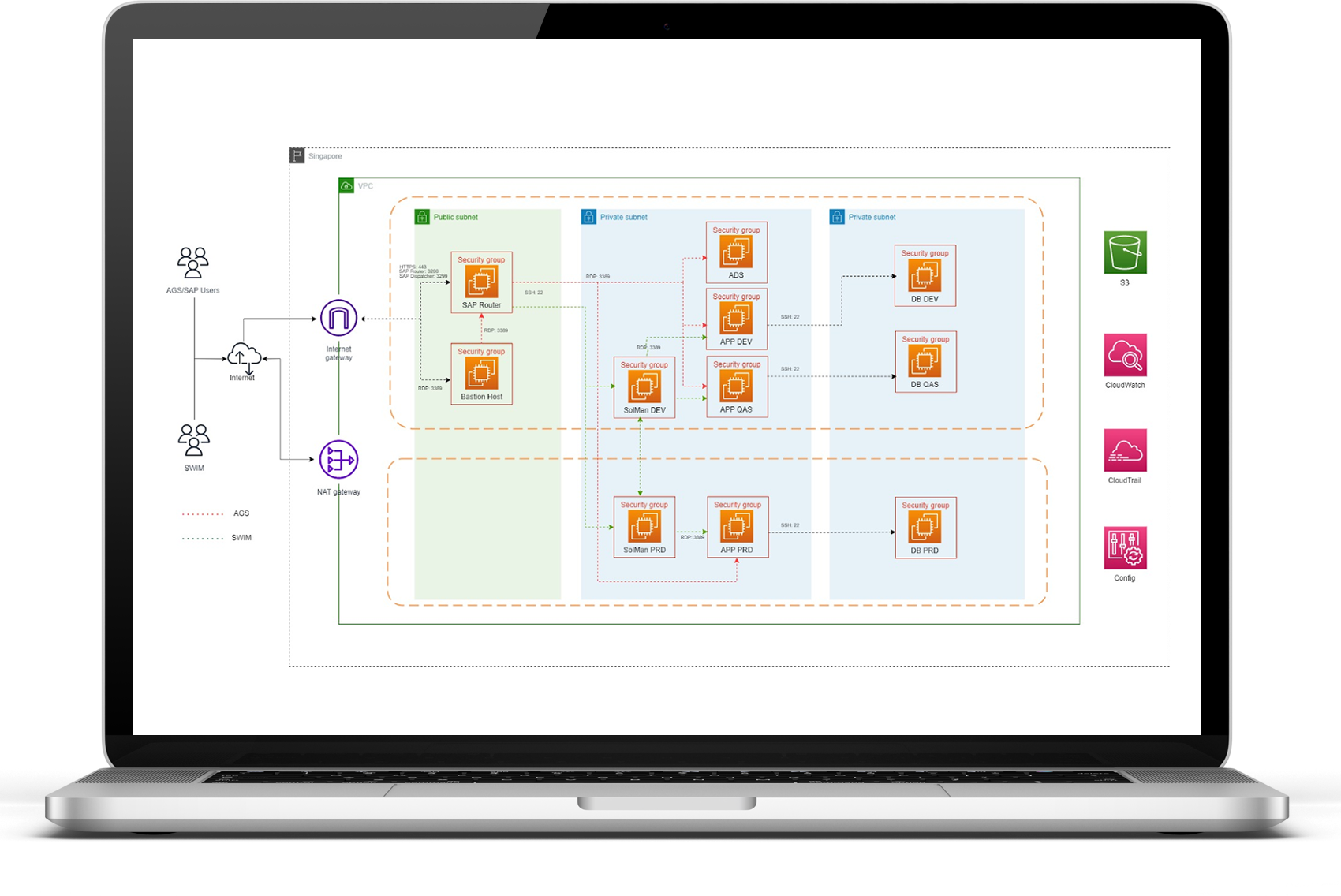 Background
Atlanta Industries is a leading name in the development field for more than 40 years. It offers top-of-the-line and quality products: piping systems, jointing and tools, furniture, and more. Atlanta products are used in various industries such as agriculture and poultry, construction, architecture, and marine.
Challenge
Atlanta decided to deploy SAP as their ERP to automate and optimize their business processes. Crucial to this digital transformation initiative is the infrastructure where SAP will be hosted. They needed a hosting solution that would help them: 
Achieve full digital transformation through the digitalization of business processes

Secure the organization's ERP platform: avoid downtimes, prepare backup and disaster recovery, and mitigate data breaches.

Manage the costs of IT infrastructure: from acquisition, deployment, to maintenance.
Solution
Atlanta understood that Cloud was the right choice in order to make the most of their SAP investment. Going Cloud dramatically shortened the procurement process that usually took months or even years with physical servers. They chose AWS over other Cloud providers because AWS had a wider breadth of services, which was important for growing and innovating in the future.
Atlanta onboarded Stratpoint for Cloud Migration and Managed Services. As an AWS Advanced Consulting Partner, Stratpoint's expertise and experience were what Atlanta needed to ensure its project's success. Stratpoint deployed a team of certified Cloud architects and engineers to:
Set up an AWS Virtual Private Cloud and Network Structure according to specifications of the client's SAP ERP solution and based on AWS Well-Architected guidelines and best practices.

Configure identity and access management to secure SAP ERP in AWS.

Protect the ERP against untoward incidents and potential downtime through load balancing, high availability, backup, and disaster recovery.

Design an architecture that will enable the SAP ERP to run at optimum performance as well as cost.

Set up an AWS Managed Services team to support the infrastructure during the SAP implementation and after go-live.
Upon project completion, Atlanta was able to:
Build a safe and reliable infrastructure in the Cloud to host their SAP ERP in only 2 weeks. This was a big improvement compared to on-premise hardware deployment that could take months from planning, purchasing, logistics, to installation.

Kick-off their SAP ERP implementation project without worrying about downtimes, labor, electricity, and maintenance to keep hardware up and running.

Start with server specifications that would suit their needs today and know that they could scale up or down in an instant.

Tap the services of certified and experienced Stratpoint Cloud engineers to support their SAP development team as needed. Post SAP go-live, the same Managed Services team will monitor and secure the SAP infrastructure to ensure the efficiency and safety of their system, as well as to implement strategies to keep Cloud spend manageable.
With Atlanta Industries' SAP in AWS Cloud hosting, they expect to achieve maximum productivity with digital transactions, automated reporting, and access to the system 24/7. 
Technologies used:
AWS Cloud Services: VPC, EC2, Backup, Lambda, DynamoDB, Cloudformation, Guardrails, Cloudwatch, S3, Cloudtrail
Send Us a Message
BUILD WITH US