Machine Learning Masterclass
Training your Models to Detect Common Objects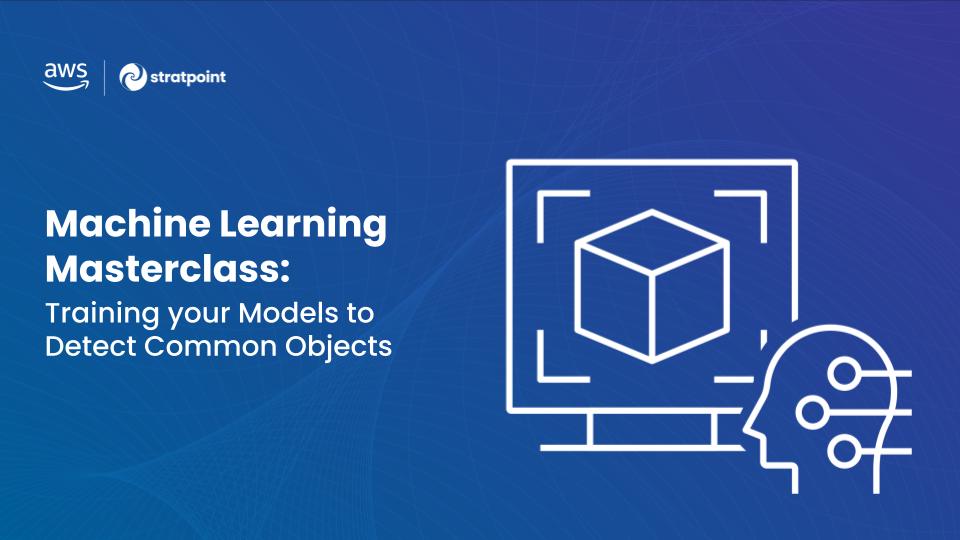 We use computer vision in our daily lives: from detecting cancer cells and COVID, ball tracking and goal-line technology in sports, monitoring theft in stores, to camera filters in Instagram and TikTok. In this webinar, you will learn about Amazon Rekognition, a service that enables apps to detect, remember, and recognize objects, scenes, and faces in images. You will also discover essential Rekognition functions and learn how to teach your models to identify everyday objects in images and videos using a Jupyter notebook. AI/ML experts will demonstrate how to use Ground Truth to train custom datasets with personalized labels. Presented by AWS and Stratpoint.
Topics
Introduction to Rekognition, Sagemaker, and Ground Truth

Basics of Rekognition custom labels

Training with Ground Truth

Creating custom datasets

Hands-on Sandbox
Speakers
Paul Sears

Solutions Architect, Amazon Web Services
Paul has been in the IT and tech scene for more than 25 years, taking on leadership roles in Enterprise Systems Engineering, Data Center and Network Operations, Information Security, and Solutions Architecture.
Don Dilidili

AI Engineer, Stratpoint Technologies
Don is involved in various AI projects, including pipeline and architecture design, back-end Python development, and cloud deployment. Don is in constant search of use cases that can inspire him to design and develop AI-driven applications that leverage AWS technologies.
Antonio Umali

AI Technical Manager, Stratpoint Technologies
Anto conceptualizes and deploys AI/ML pipelines, builds and organizes tech stacks for AI-powered applications, and constantly looks for the latest advancements in AI to create applications using the latest technologies. He currently works on various NLP and computer vision applications, including chatbots, object recognition, and motion classification that leverage AWS technologies to train and deploy specialized models.